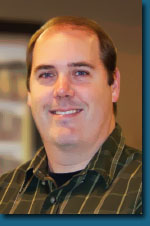 Welcome, my name is Scott Philipp and this is website was designed to allow you to get to know more about me.
Here I will offer some insight about myself and provide a current list my of collected works and achievements. My hope is that through this site, I can offer you a better understanding of myself and my accomplishments, as well as the traits and attributes I believe make me a great candidate for a position on your team.
I am a licensed architect in the state of Washington. I have been working in the field of architecture since 1998 and in that time I have participated in the design of a variety of projects and building types; from commercial restaurants to cold storage warehouse, to vetrinary clinics and business offices. My previous workplace experience includes roof engineering, landscaping, and collegiate planning departments, in addition to traditional architectural practice.
I have a wide variety of technical skills with tools used in the architectural profession. This includes AuctoCAD, Revit, SketchUp, 3D Studio Max, Adobe Photoshop, the Microsoft Office Suite and more. I also have years of experience working with the International Building Code, California Building Code, ADA Code, ANSI and associated codes. In addition to this, I have strong communication skills and work well in managing the client, consultants, and city or county jurisdictions to complete projects independently or in a multi-disciplinary group.
I have a great interest in design of all kinds. I've always loved learning new things in the effort to create compositions that balance functionality and aesthetics to form a complete, exceptional package. I have been working in the architectural and design industry since I was in high school.
Regarding my educational background, I received my Bachelor's Degree in Architecture from Washington State University in 2007. During my undergraduate education, I also took classes in other disciplines, including the Fine Arts and Computer Science. After graduating from WSU, I went on to the University of Idaho to complete my graduate education. In the summer of 2008, I graduated with my Masters Degree in Architecture.
In my personal life, I enjoy model building, technology, games and a variety of other hobbyist activities. I enjoy cycling when the weather is nice and I also have a passion for aircraft and flight.
---
Please select the categories that you'd like to know more about from the top of this page or from the list below. If you have any questions, comments, or wish to contact me, please check the contact page.